Rapid Cool Glue Gun & Accessories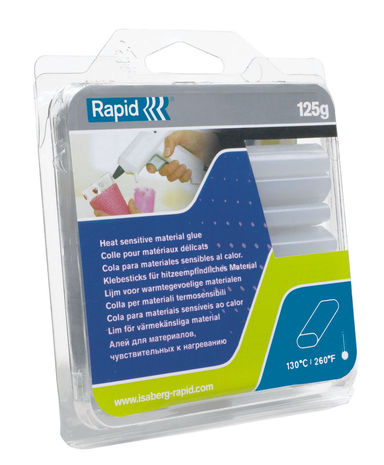 A glue gun with low temp feature for heat sensitive materials.
Great value for money and a versatile tool for hobby work.
Integrated work stand for better stability.
Uses Rapid low temp oval glue sticks.
130ºC glue hot melt.
Max glue output 280 g/hour.
Cool EG130 Glue Sticks Transparent (Pack 18)

0340540 - #3221631073493

Length: 130 mm

Width: 118 mm

Height: 19 mm

Weight: 150 g
 
Barcode
Length (mm)
Width (mm)
Height (mm)
Weight (g)

EDP:0340540

Cool EG130 Glue Sticks Transparent (Pack 18)

3221631073493
130
118
19
150