Derwent XL Charcoal Blocks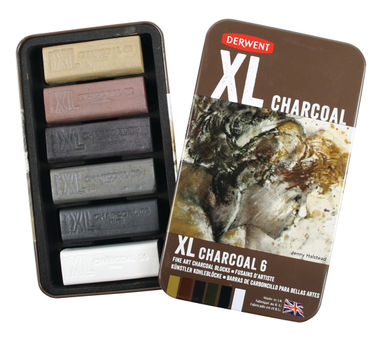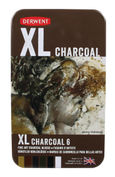 These Derwent XL Charcoal Blocks have all the qualities of charcoal in a chunky form combined with rich natural colours.
6 muted colours
Naturally water-soluble
20mm square
60mm long
Colours in tin of 6 - Ochre, Sanguine, Violet, Sepia, Black and White.
Naturally water-soluble so can be used on damp surface to release lots of colour really quickly and build up layers of different colours as you go.
Charcoal Tin of 6

8626824 - #5028252358897

Length: 177 mm

Width: 94 mm

Height: 0 mm

Weight: 335 g
 
Barcode
Length (mm)
Width (mm)
Height (mm)
Weight (g)

EDP:8626824

Charcoal Tin of 6

5028252358897
177
94
0
335