Winsor & Newton Professional Watercolour Journal Gift Collection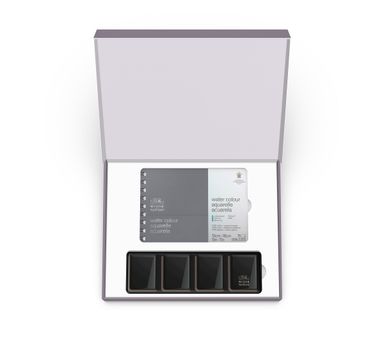 A professional collection for travelling and sketching.
Includes 12 colours with space to create your ultimate palette, a Series 7 brush and a journal of our best watercolour paper.
Professional Watercolour paints are made with the purest pigments and are known for their brilliance, permanence and strength of colour, for unrivalled performance.
Contains:
1 x WC tin box
12 x PWC half pans
1 x Series 7 brush size No.3
1 x Watercolour journal 7 x 5"
1 x Blank colour chart
Journal Gift Collection

0431710 - #884955058862

Length: 261 mm

Width: 246 mm

Height: 61 mm

Weight: 850 g
 
Barcode
Length (mm)
Width (mm)
Height (mm)
Weight (g)

EDP:0431710

Journal Gift Collection

884955058862
261
246
61
850