Winsor & Newton Colourless Art Masking Fluid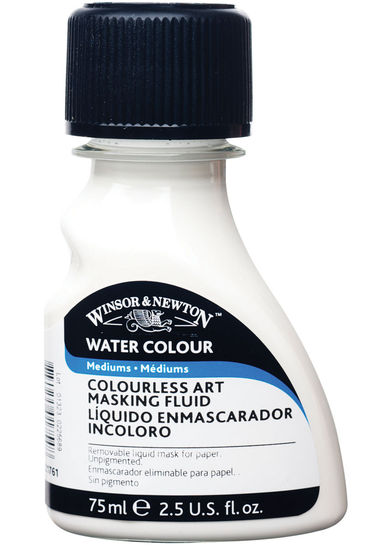 Art Masking Fluid is used to mask areas of the paper, making them resistant to watercolour. This Colourless Art Masking Fluid is a colourless, non-staining liquid composed of rubber latex for masking areas of work needing protection when colour is applied in broad washes.
Sections treated with Art Masking Fluid must be allowed to dry before overpainting. Once dry, these areas remain protected and cannot be penetrated by colour.
75ml

0120245 - #0884955017562

Length: 36 mm

Width: 58 mm

Height: 99 mm

Weight: 100 g
|   | Barcode | Length (mm) | Width (mm) | Height (mm) | Weight (g) |
| --- | --- | --- | --- | --- | --- |
| | 0884955017562 | 36 | 58 | 99 | 100 |
Watercolour Colourless Art Masking Fluid

Download