Winsor & Newton Artisan Impasto Oil Medium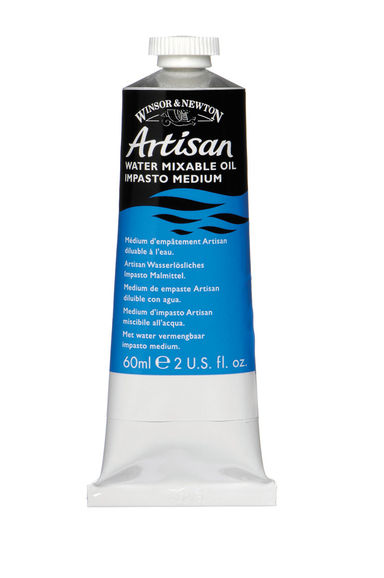 Winsor & Newton Artisan Impasto Medium is a pigment free, heavy bodied medium used to create oil painting brush strokes, particularly where heavy built up areas of colour is required. This is an impasto and texturing medium for use with Artisan oil colours that also aids the speed of drying colours.
Always mix thoroughly into the colour. For thick impasto, build the texture in several layers, allowing each layer to dry first.
60ml

0215520 - #0884955012963

Length: 39 mm

Width: 97 mm

Height: 123 mm

Weight: 86 g
|   | Barcode | Length (mm) | Width (mm) | Height (mm) | Weight (g) |
| --- | --- | --- | --- | --- | --- |
| | 0884955012963 | 39 | 97 | 123 | 86 |