Winsor & Newton Galeria Acrylic Varnishes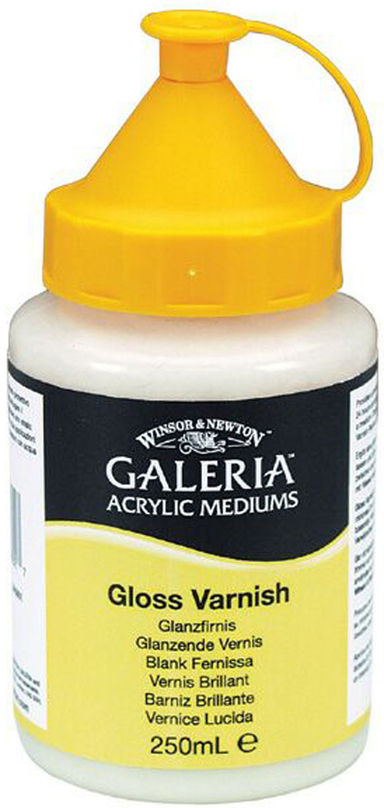 Varnishes are final coatings which protect finished pictures from the build-up of dirt and grease. Thinly painted acrylic films may be varnished after 24 hours of drying time, but up to a week of drying time should be allowed for heavy or impasto layers before varnishing.
Varnishes may be intermixed for a variety of finishes.
All Galeria varnishes are uniquely removable with Acrylic Varnish Remover, allowing the painting to be cleaned and re-varnished in the future.
Varnishes are available in three different formulations: Gloss, Satin and Matt.