Jasart White Core Foamboard 5mm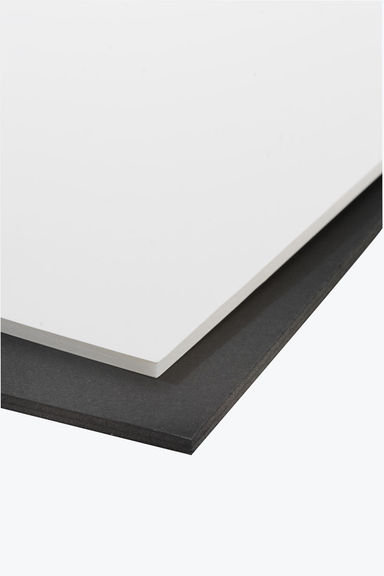 Jasart 5mm White Core Foamboard is excellent for mounting works giving added structure and weight to paintings, photographs and prints.
Also suitable for classroom model making and presentation charts.
White on white 5mm thick surface.
Acid Free
Variety of sizes available with a purchase option in sheets or as a handy 2 pack.
White A4

0362230 - #9311960362239

Length: 297 mm

Width: 210 mm

Height: 5 mm

Weight: 30 g

White A3

0362220 - #9311960362222

Length: 297 mm

Width: 420 mm

Height: 5 mm

Weight: 61 g

White A2

0362210 - #9311960362215

Length: 594 mm

Width: 420 mm

Height: 5 mm

Weight: 121 g

White A1

0362200 - #9311960362208

Length: 594 mm

Width: 840 mm

Height: 5 mm

Weight: 243 g
|   | Barcode | Length (mm) | Width (mm) | Height (mm) | Weight (g) |
| --- | --- | --- | --- | --- | --- |
| | 9311960362239 | 297 | 210 | 5 | 30 |
| | 9311960362222 | 297 | 420 | 5 | 61 |
| | 9311960362215 | 594 | 420 | 5 | 121 |
| | 9311960362208 | 594 | 840 | 5 | 243 |