Winsor & Newton Artisan Varnish Remover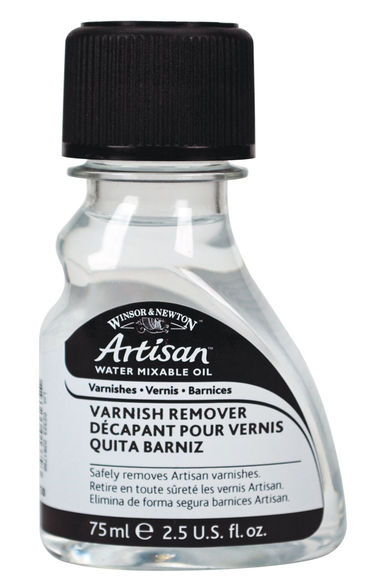 All three Artisan varnishes can be removed with the Artisan Varnish Remover.
When using Winsor & Newton Varnish Remover, if slight pigment is visible on the cloth, this is an indication that the removal has been successful. Use plenty of clean cloth to ensure varnish is being removed from the surface.
75ml

0335060 - #0884955013809

Length: 36 mm

Width: 58 mm

Height: 99 mm

Weight: 108 g
|   | Barcode | Length (mm) | Width (mm) | Height (mm) | Weight (g) |
| --- | --- | --- | --- | --- | --- |
| | 0884955013809 | 36 | 58 | 99 | 108 |