Winsor & Newton Artisan Safflower Oil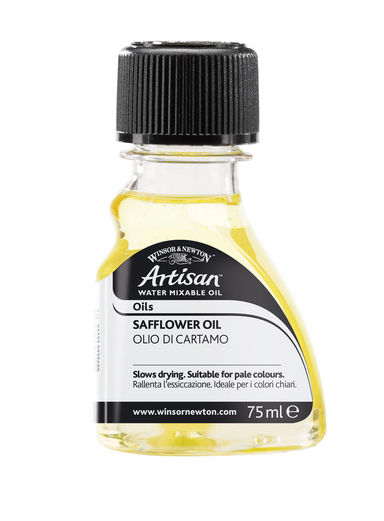 When painting with whites or pale colours, Safflower Oil can be used instead of Linseed Oil to reduce consistency. This oil improves the flow and increases gloss and transparency.
Safflower Oil is slow drying and should not be used under faster drying layers, e.g. Fast Drying Medium.
75ml

0335070 - #0884955013380

Length: 36 mm

Width: 58 mm

Height: 99 mm

Weight: 96 g
|   | Barcode | Length (mm) | Width (mm) | Height (mm) | Weight (g) |
| --- | --- | --- | --- | --- | --- |
| | 0884955013380 | 36 | 58 | 99 | 96 |
Winsor & Newton Artisan Safflower Oil

Download