Lefranc & Bourgeois Vitrail Paints 50ml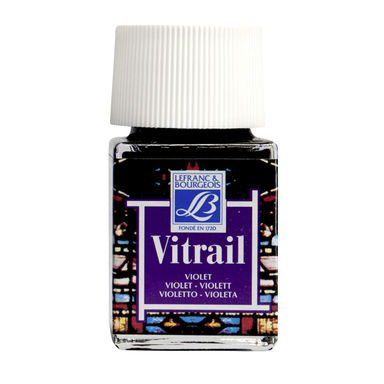 Imitate the beauty of stained glass with Vitrail, the best professional glass paint available. The range of intense colours provide incomparable colour, transparency, fade resistance and shine. Maximum brilliance and deep, rich colours. Each colour reacts differently to light exposure.
Ideal for decorating glass, plastic, acetate and decorative ceramics. They adhere well to smooth surfaces and are intermixable.
Painted surfaces cannot be exposed to high heat. Allow objects to dry for 72 hours before handling.
Olive Green (541)

0387216 - #3013642102527

Length: 38 mm

Width: 38 mm

Height: 73 mm

Weight: 155 g

Violet (601)

0387220 - #3013642102565

Length: 38 mm

Width: 38 mm

Height: 73 mm

Weight: 152 g
 
Barcode
Length (mm)
Width (mm)
Height (mm)
Weight (g)

EDP:0387216

Olive Green (541)

3013642102527
38
38
73
155
3013642102565
38
38
73
152