Artograph LED LightTracer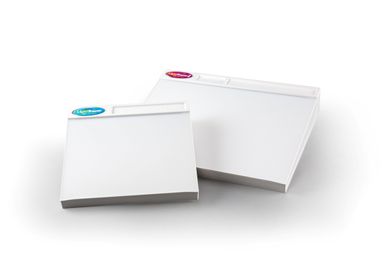 The Artograph LighTracer light box is now illuminated by maintenance-free, cool, bright LEDs in a sleek new shape design.
Comes wtih conveniently slanted tracing surface and handy recessed tool tray to keep pencils, chalk, embossing stylus, and other tracing tools at your finger tips.
254 x 305mm (LED LigthtTracer)
Safe for eyes

Safe for photos

Safe for archival documents

Brightest light box anywhere, with gradient illumination from 5000 to 14,000 lux.

More even LED lighting.

Easily shines through 300 lb. watercolour paper.

UL, CUL and CE approved.

Made in the USA.
LED LightTracer

0412540 - #088612254639

Length: 319 mm

Width: 385 mm

Height: 68 mm

Weight: 1720 g
 
Barcode
Length (mm)
Width (mm)
Height (mm)
Weight (g)

EDP:0412540

LED LightTracer

088612254639
319
385
68
1720