Cosmetic Brushes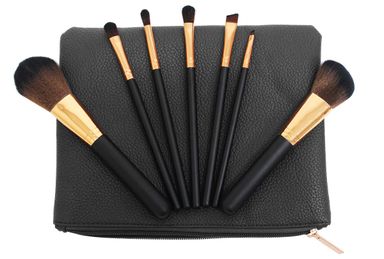 Your face is a canvas, so treat yourself to luxurious cosmetic brushes.
These high-quality makeup brushes are soft, durable and they maintain their original shape and colour after multiple washes.
This set includes the following 7 brushes:
Powder Brush
Blush Brush
Eye Shadow Brush
Crease Brush
Angle Brush
Smudge Brush
Lip Brush
Brushes are complete in a modern, zip bag which can also be used for everyday storage.
Cruelty-free cosmetic brushes.
Bella Vivo Cosmetic Brush Set

0039000 - #9311960039001

Length: 0 mm

Width: 0 mm

Height: 0 mm

Weight: 0 g
 
Barcode
Length (mm)
Width (mm)
Height (mm)
Weight (g)

EDP:0039000

Bella Vivo Cosmetic Brush Set

9311960039001
0
0
0
0