Drawing And Painting With Water Soluble Media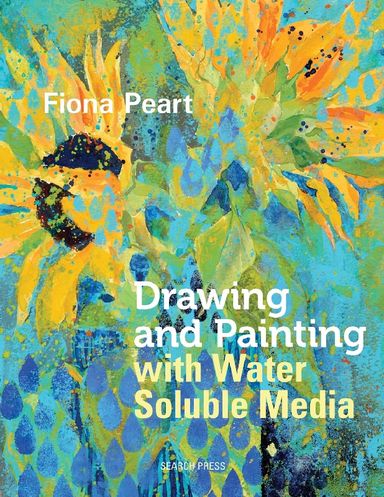 ISBN 9781844489534
Publisher Search Press
Format BC Paperback
Dimensions 216mm x 280mm
Page Extent 144
Pub Date May 2014
Description
Fiona Peart's work is innovative and inspiring, using many different types of water soluble media on their own and in combination. In this book Fiona guides you through four essential ways of working with water soluble media; each of which can be applied to whatever you have in your cupboard at home whether you have inks, watercolour or acrylic paints, water soluble pencils or sticks and they even encompass multimedia collage.
Includes illustrated step-by-step example paintings and techniques for ease of use. Open this book and come into the vibrant and fresh world of water soluble media!
A masterclass in all kinds of watercolour media, including pencil and paints
Inspiring variety of subjects and styles
Successful, proven author. Highly motivated and available for demonstration work.
About the Author
Fiona Peart is a professional artist and fully qualified art tutor, specialising in watercolour and drawing techniques. She runs popular workshops, gives talks and presentations to various art groups, and also demonstrates at art shows and exhibitions throughout the UK. She writes regularly for The Artist, Leisure Painter and StartArt magazines, as well as contributing articles and features to national magazines, and has produced several DVDs on watercolour and coloured pencils. For more information visit www.fionapeart.com
Book

0018900 - #9781844489534

Length: 447 mm

Width: 295 mm

Height: 145 mm

Weight: 16600 g
|   | Barcode | Length (mm) | Width (mm) | Height (mm) | Weight (g) |
| --- | --- | --- | --- | --- | --- |
| | 9781844489534 | 447 | 295 | 145 | 16600 |