Educraft Smocks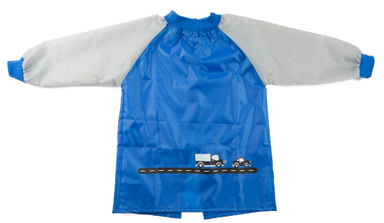 Educraft Art Smocks are ideal for keeping little artists clean when participating in general art & craft activities.
Smocks are durable & waterproof.
Open back with velcro closure allows for ventilation and flexible fit.
Soft fabric collar and cuff make these smocks comfortable to play in. Also ideal for fun in the garden, eating &/or cooking.
Available in various sizes.
Junior Smock Large Blue

0418980 - #9311960418981

Length: 350 mm

Width: 240 mm

Height: 10 mm

Weight: 115 g

Junior Smock Large Red

0418990 - #9311960418998

Length: 350 mm

Width: 240 mm

Height: 10 mm

Weight: 115 g

Smock Sleeveless Large Yellow

0419010 - #9311960419018

Length: 310 mm

Width: 240 mm

Height: 10 mm

Weight: 55 g
 
Barcode
Length (mm)
Width (mm)
Height (mm)
Weight (g)

EDP:0418980

Junior Smock Large Blue

9311960418981
350
240
10
115

EDP:0418990

Junior Smock Large Red

9311960418998
350
240
10
115

EDP:0419010

Smock Sleeveless Large Yellow

9311960419018
310
240
10
55