Fabriano Artistico Watercolour Rolls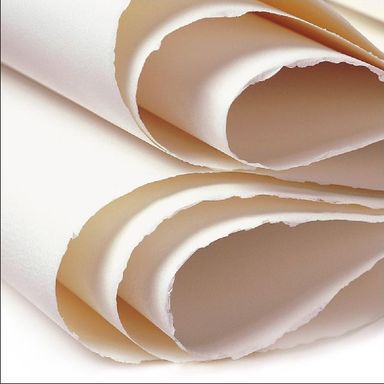 Fabriano Artistico Watercolour Paper is mould made, produced with 100% Cotton, Chlorine and Acid Free, guaranteeing long conservation and inalterability over time.
The paper is sized both internally and externally, making it ideally absorbent whilst retaining its characteristics even if scratched.
This high quality paper satisfies the requirements of all professional artists whilst also being suitable for recreational artists.
Ideal for watercolour, tempera, acrylic, ink, charcoal, graphite and drawing. It is also suitable for printmaking.
Cold Pressed TW 300gsm 140cm x 10m

0421300 - #8001348150510

Length: 0 mm

Width: 0 mm

Height: 0 mm

Weight: 0 g

Cold Pressed EW 300gsm 140cm x 10m Enhanced

0084790 - #8001348209850

Length: 1400 mm

Width: 10000 mm

Height: 100 mm

Weight: 300 g

Cold Pressed EW 640gsm 140cm X 10m Enhanced

0084830 - #8001348209881

Length: 1400 mm

Width: 10000 mm

Height: 100 mm

Weight: 300 g

Hot Pressed TW 300gsm 140cm x 10m

0421290 - #8001348150534

Length: 0 mm

Width: 0 mm

Height: 0 mm

Weight: 0 g

Hot Pressed EW 300gsm 140cm x 10m Enhanced

0084800 - #8001348209836

Length: 1400 mm

Width: 100 mm

Height: 100 mm

Weight: 300 g

Rough TW 300gsm 140cm x 10m

0421310 - #8001348150527

Length: 0 mm

Width: 0 mm

Height: 0 mm

Weight: 0 g
 
Barcode
Length (mm)
Width (mm)
Height (mm)
Weight (g)

EDP:0421300

Cold Pressed TW 300gsm 140cm x 10m

8001348150510
0
0
0
0

EDP:0084790

Cold Pressed EW 300gsm 140cm x 10m Enhanced

8001348209850
1400
10000
100
300

EDP:0084830

Cold Pressed EW 640gsm 140cm X 10m Enhanced

8001348209881
1400
10000
100
300

EDP:0421290

Hot Pressed TW 300gsm 140cm x 10m

8001348150534
0
0
0
0

EDP:0084800

Hot Pressed EW 300gsm 140cm x 10m Enhanced

8001348209836
1400
100
100
300

EDP:0421310

Rough TW 300gsm 140cm x 10m

8001348150527
0
0
0
0