Jasart Paper Stumps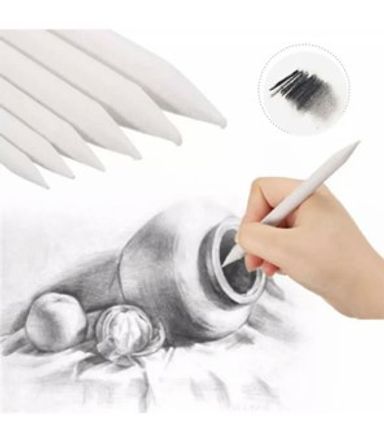 Paper Stumps are used to blend and smudge dry media such as charcoals, pastels, crayons and pencils.
They are made from compressed recyled paper with 2 pointed ends.
Easy to sharpen to a pencil like point for fine details by filing the stump on a sandpaper block or peeling the paper layers back.
Ideal for blending large areas (using the side) or small areas (using the tip).
Assorted Pack 6 contains sizes: #1, 2, 3, 4, 5 & 6.
Paper Stumps 6pc

0062960 - #9311960062962

Length: 80 mm

Width: 15 mm

Height: 205 mm

Weight: 420 g
 
Barcode
Length (mm)
Width (mm)
Height (mm)
Weight (g)

EDP:0062960

Paper Stumps 6pc

9311960062962
80
15
205
420