Winsor & Newton Professional Watercolour Lightweight Box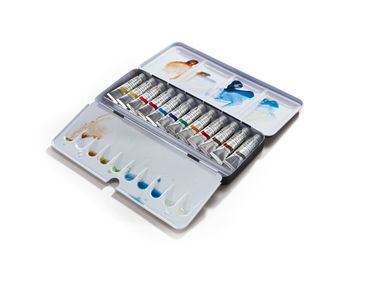 A traditional and classic sturdy black tin watercolour tube box.
Contains:
12 x WN Professional Watercolour 5 ml Tubes
1 x Classic metal tin sketchers box with mixing areas
Colours Includes: Winsor Lemon, Winsor Yellow, Scarlet Lake, Permanent Alizarin Crimson, Cobalt Blue, Winsor Blue (Green Shade), Viridian, Yellow Ochre, Burnt Sienna, Raw Umber, Burnt Umber, Lamp Black. Actual contents may vary.