Fabriano Tiziano Pastel Paper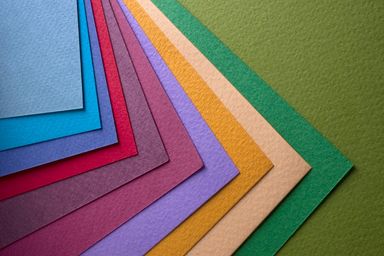 You'll see and feel the difference with this pastel paper.
It features a grain that runs parallel to the long side.
Acid-free
160 gsm
Light resistant colours
Paper is ideal for patels, pencils, graphite, drawing charcoal, air brushes and all printing techniques.
Available in A4 and 50x65cm sheets.
Pads also available in assorted colours and sizes!
160gsm 50x65cm White (Bianco)

0425270 - #9311960425279

Length: 500 mm

Width: 650 mm

Height: 10 mm

Weight: 100 g

160gsm 50x65cm Ivory (Avorio)

0425280 - #9311960425286

Length: 500 mm

Width: 650 mm

Height: 10 mm

Weight: 100 g

160gsm 50x65cm Lemon (Limone)

0425300 - #9311960425309

Length: 500 mm

Width: 650 mm

Height: 10 mm

Weight: 100 g

160gsm 50x65cm Gold (Oro)

0425310 - #9311960425316

Length: 500 mm

Width: 650 mm

Height: 10 mm

Weight: 100 g

160gsm 50x65cm Banana (Banana)

0430190 - #

Length: 500 mm

Width: 650 mm

Height: 10 mm

Weight: 100 g

160gsm 50x65cm Orange (Arancio)

0425320 - #9311960425323

Length: 500 mm

Width: 650 mm

Height: 10 mm

Weight: 100 g

160gsm 50x65cm Fire Red (Rosso Fuoco)

0430280 - #

Length: 500 mm

Width: 650 mm

Height: 10 mm

Weight: 100 g

160gsm 50x65cm Violet (Viola)

0430250 - #

Length: 500 mm

Width: 650 mm

Height: 10 mm

Weight: 100 g

160gsm 50x65cm Burgundy (Amaranto)

0425380 - #9311960425385

Length: 500 mm

Width: 650 mm

Height: 10 mm

Weight: 100 g

160gsm 50x65cm Lava Red (Vesuvio)

0425390 - #9311960425392

Length: 500 mm

Width: 650 mm

Height: 10 mm

Weight: 100 g

160gsm 50x65cm Coffee (Caffe)

0425410 - #9311960425415

Length: 500 mm

Width: 650 mm

Height: 10 mm

Weight: 100 g

160gsm 50x65cm Raw Sienna (Terra Di Siena)

0425400 - #9311960425408

Length: 500 mm

Width: 650 mm

Height: 10 mm

Weight: 100 g

160gsm 50x65cm Tan (Mandorla)

0425340 - #9311960425347

Length: 500 mm

Width: 650 mm

Height: 10 mm

Weight: 100 g

160gsm 50x65cm Sahara (Sahara)

0430200 - #

Length: 500 mm

Width: 650 mm

Height: 10 mm

Weight: 100 g

160gsm 50x65cm Pearl Grey (Perla)

0425480 - #8001348153528

Length: 500 mm

Width: 650 mm

Height: 10 mm

Weight: 100 g

160gsm 50x65cm Rose Grey (Lama)

0430260 - #

Length: 500 mm

Width: 650 mm

Height: 10 mm

Weight: 100 g

160gsm 50x65cm Rose (Rosa)

0425290 - #9311960425293

Length: 500 mm

Width: 650 mm

Height: 10 mm

Weight: 100 g

160gsm 50x65cm Lilac (Violetta)

0430270 - #

Length: 500 mm

Width: 650 mm

Height: 10 mm

Weight: 100 g

160gsm 50x65cm Iris (Iris)

0425430 - #9311960425439

Length: 500 mm

Width: 650 mm

Height: 10 mm

Weight: 100 g

160gsm 50x65cm Blue Night (Blu Notte)

0430290 - #

Length: 500 mm

Width: 650 mm

Height: 10 mm

Weight: 100 g

160gsm 50x65cm Indigo (Indigo)

0425420 - #8001348153610

Length: 500 mm

Width: 650 mm

Height: 10 mm

Weight: 100 g

160gsm 50x65cm Sea Bright (Adriatico)

0430240 - #

Length: 500 mm

Width: 650 mm

Height: 10 mm

Weight: 100 g

160gsm 50x65cm Navy Blue (Danubio)

0425450 - #8001348153450

Length: 500 mm

Width: 650 mm

Height: 10 mm

Weight: 100 g

160gsm 50x65cm Blue Grey (C.Zucchero)

0425470 - #9311960425477

Length: 500 mm

Width: 650 mm

Height: 10 mm

Weight: 100 g

160gsm 50x65cm Aquamarine (A.Marina)

0425440 - #9311960425446

Length: 500 mm

Width: 650 mm

Height: 10 mm

Weight: 100 g

160gsm 50x65cm Light Green (Verduzzo)

0425360 - #9311960425361

Length: 500 mm

Width: 650 mm

Height: 10 mm

Weight: 100 g

160gsm 50x65cm Emerald Green (Prato)

0430220 - #

Length: 500 mm

Width: 650 mm

Height: 10 mm

Weight: 100 g

160gsm 50x65cm Sage (Salvia)

0425350 - #9311960425354

Length: 500 mm

Width: 650 mm

Height: 10 mm

Weight: 100 g

160gsm 50x65cm Biliard Green (Biliardo)

0425370 - #9311960425378

Length: 500 mm

Width: 650 mm

Height: 10 mm

Weight: 100 g

160gsm 50x65cm Pistacchio (Pistacchio)

0430300 - #

Length: 500 mm

Width: 650 mm

Height: 10 mm

Weight: 100 g

160gsm 50x65cm Moss Green (Muschio)

0425330 - #9311960425330

Length: 500 mm

Width: 650 mm

Height: 10 mm

Weight: 100 g

160gsm 50x65cm Black (Nero)

0425530 - #8001348153573

Length: 500 mm

Width: 650 mm

Height: 10 mm

Weight: 100 g

160gsm 50x65cm Charcoal (Antracite)

0425520 - #9311960425521

Length: 500 mm

Width: 650 mm

Height: 10 mm

Weight: 100 g

160gsm 50x65cm Light Blue Grey (Polvere)

0425460 - #8001348153429

Length: 500 mm

Width: 650 mm

Height: 10 mm

Weight: 100 g

160gsm 50x65cm Felt Light Grey (Brina)

0425490 - #9311960425491

Length: 500 mm

Width: 650 mm

Height: 10 mm

Weight: 100 g

160gsm 50x65cm Steel Grey (Nebbia)

0425510 - #9311960425514

Length: 500 mm

Width: 650 mm

Height: 10 mm

Weight: 100 g

160gsm 50x65cm Felt Grey (China)

0425500 - #9311960425507

Length: 500 mm

Width: 650 mm

Height: 10 mm

Weight: 100 g

160gsm 50x65cm Pale Felt Blue (Marina)

0430230 - #

Length: 500 mm

Width: 650 mm

Height: 10 mm

Weight: 100 g

160gsm A4 White (Bianco)

0425540 - #9311960425545

Length: 210 mm

Width: 297 mm

Height: 10 mm

Weight: 100 g

160gsm A4 Ivory (Avorio)

0425550 - #9311960425552

Length: 210 mm

Width: 297 mm

Height: 10 mm

Weight: 100 g

160gsm A4 Lemon (Limone)

0425570 - #9311960425576

Length: 210 mm

Width: 297 mm

Height: 10 mm

Weight: 100 g

160gsm A4 Gold (Oro)

0425580 - #9311960425583

Length: 210 mm

Width: 297 mm

Height: 10 mm

Weight: 100 g

160gsm A4 Banana (Banana)

0430060 - #

Length: 210 mm

Width: 297 mm

Height: 10 mm

Weight: 100 g

160gsm A4 Orange (Arancio)

0425590 - #9311960425590

Length: 210 mm

Width: 297 mm

Height: 10 mm

Weight: 100 g

160gsm A4 Fire Red (Rosso Fuoco)

0430150 - #

Length: 210 mm

Width: 297 mm

Height: 10 mm

Weight: 100 g

160gsm A4 Violet (Viola)

0430120 - #

Length: 210 mm

Width: 297 mm

Height: 10 mm

Weight: 100 g

160gsm A4 Burgundy (Amaranto)

0425650 - #9311960425651

Length: 210 mm

Width: 297 mm

Height: 10 mm

Weight: 100 g

160gsm A4 Lava Red (Vesuvio)

0425660 - #9311960425668

Length: 210 mm

Width: 297 mm

Height: 10 mm

Weight: 100 g

160gsm A4 Coffee (Caffe)

0425680 - #9311960425682

Length: 210 mm

Width: 297 mm

Height: 10 mm

Weight: 100 g

160gsm A4 Raw Sienna (Terra Di Siena)

0425670 - #9311960425675

Length: 210 mm

Width: 297 mm

Height: 10 mm

Weight: 100 g

160gsm A4 Tan (Mandorla)

0425610 - #9311960425613

Length: 210 mm

Width: 297 mm

Height: 10 mm

Weight: 100 g

160gsm A4 Sahara (Sahara)

0430070 - #

Length: 210 mm

Width: 297 mm

Height: 10 mm

Weight: 100 g

160gsm A4 Honey (Zabaione)

0430080 - #

Length: 210 mm

Width: 297 mm

Height: 10 mm

Weight: 100 g

160gsm A4 Cream

0430050 - #9311960430051

Length: 210 mm

Width: 297 mm

Height: 10 mm

Weight: 100 g

160gsm 50x65cm Cream (Crema)

0430180 - #

Length: 500 mm

Width: 650 mm

Height: 10 mm

Weight: 100 g

160gsm 50x65cm Honey (Zabaione)

0430210 - #

Length: 500 mm

Width: 650 mm

Height: 10 mm

Weight: 100 g

160gsm A4 Pearl Grey (Perla)

0425750 - #9311960425750

Length: 210 mm

Width: 297 mm

Height: 10 mm

Weight: 100 g

160gsm A4 Rose Grey (Lama)

0430130 - #9311960430136

Length: 210 mm

Width: 297 mm

Height: 10 mm

Weight: 100 g

160gsm A4 Rose (Rosa)

0425560 - #9311960425569

Length: 210 mm

Width: 297 mm

Height: 10 mm

Weight: 100 g

160gsm A4 Lilac (Violetta)

0430140 - #

Length: 210 mm

Width: 297 mm

Height: 10 mm

Weight: 100 g

160gsm A4 Iris (Iris)

0425700 - #9311960425705

Length: 210 mm

Width: 297 mm

Height: 10 mm

Weight: 100 g

160gsm A4 Blue Night (Blu Notte)

0430160 - #

Length: 210 mm

Width: 297 mm

Height: 10 mm

Weight: 100 g

160gsm A4 Indigo (Indigo)

0425690 - #9311960425699

Length: 210 mm

Width: 297 mm

Height: 10 mm

Weight: 100 g

160gsm A4 Sea Bright (Adriatico)

0430110 - #

Length: 210 mm

Width: 297 mm

Height: 10 mm

Weight: 100 g

160gsm A4 Navy Blue (Danubio)

0425720 - #9311960425729

Length: 210 mm

Width: 297 mm

Height: 10 mm

Weight: 100 g

160gsm A4 Blue Grey (C.Zucchero)

0425740 - #9311960425743

Length: 210 mm

Width: 297 mm

Height: 10 mm

Weight: 100 g

160gsm A4 Aquamarine (A.Marina)

0425710 - #9311960425712

Length: 210 mm

Width: 297 mm

Height: 10 mm

Weight: 100 g

160gsm A4 Light Green (Verduzzo)

0425630 - #9311960425637

Length: 210 mm

Width: 297 mm

Height: 10 mm

Weight: 100 g

160gsm A4 Emerald Green (Prato)

0430090 - #

Length: 210 mm

Width: 297 mm

Height: 10 mm

Weight: 100 g

160gsm A4 Pistacchio (Pistacchio)

0430170 - #

Length: 210 mm

Width: 297 mm

Height: 10 mm

Weight: 100 g

160gsm A4 Moss Green (Muschio)

0425600 - #9311960425606

Length: 210 mm

Width: 297 mm

Height: 10 mm

Weight: 100 g

160gsm A4 Biliard Green (Biliardo)

0425640 - #9311960425644

Length: 210 mm

Width: 297 mm

Height: 10 mm

Weight: 100 g

160gsm A4 Sage (Salvia)

0425620 - #9311960425620

Length: 210 mm

Width: 297 mm

Height: 10 mm

Weight: 100 g

160gsm A4 Black (Nero)

0425800 - #9311960425804

Length: 210 mm

Width: 297 mm

Height: 10 mm

Weight: 100 g

160gsm A4 Charcoal (Antracite)

0425790 - #9311960425798

Length: 210 mm

Width: 297 mm

Height: 10 mm

Weight: 100 g

160gsm A4 Light Blue Grey (Polvere)

0425730 - #9311960425736

Length: 210 mm

Width: 297 mm

Height: 10 mm

Weight: 100 g

160gsm A4 Felt Light Grey (Brina)

0425760 - #9311960425767

Length: 210 mm

Width: 297 mm

Height: 10 mm

Weight: 100 g

160gsm A4 Steel Grey (Nebbia)

0425780 - #9311960425781

Length: 210 mm

Width: 297 mm

Height: 10 mm

Weight: 100 g

160gsm A4 Felt Grey (China)

0425770 - #9311960425774

Length: 210 mm

Width: 297 mm

Height: 10 mm

Weight: 100 g

160gsm A4 Pale Felt Blue (Marina)

0430100 - #

Length: 210 mm

Width: 297 mm

Height: 10 mm

Weight: 100 g
 
Barcode
Length (mm)
Width (mm)
Height (mm)
Weight (g)

EDP:0425270

160gsm 50x65cm White (Bianco)

9311960425279
500
650
10
100

EDP:0425280

160gsm 50x65cm Ivory (Avorio)

9311960425286
500
650
10
100

EDP:0425300

160gsm 50x65cm Lemon (Limone)

9311960425309
500
650
10
100

EDP:0425310

160gsm 50x65cm Gold (Oro)

9311960425316
500
650
10
100

EDP:0430190

160gsm 50x65cm Banana (Banana)

500
650
10
100

EDP:0425320

160gsm 50x65cm Orange (Arancio)

9311960425323
500
650
10
100

EDP:0430280

160gsm 50x65cm Fire Red (Rosso Fuoco)

500
650
10
100

EDP:0430250

160gsm 50x65cm Violet (Viola)

500
650
10
100

EDP:0425380

160gsm 50x65cm Burgundy (Amaranto)

9311960425385
500
650
10
100

EDP:0425390

160gsm 50x65cm Lava Red (Vesuvio)

9311960425392
500
650
10
100

EDP:0425410

160gsm 50x65cm Coffee (Caffe)

9311960425415
500
650
10
100

EDP:0425400

160gsm 50x65cm Raw Sienna (Terra Di Siena)

9311960425408
500
650
10
100

EDP:0425340

160gsm 50x65cm Tan (Mandorla)

9311960425347
500
650
10
100

EDP:0430200

160gsm 50x65cm Sahara (Sahara)

500
650
10
100

EDP:0425480

160gsm 50x65cm Pearl Grey (Perla)

8001348153528
500
650
10
100

EDP:0430260

160gsm 50x65cm Rose Grey (Lama)

500
650
10
100

EDP:0425290

160gsm 50x65cm Rose (Rosa)

9311960425293
500
650
10
100

EDP:0430270

160gsm 50x65cm Lilac (Violetta)

500
650
10
100

EDP:0425430

160gsm 50x65cm Iris (Iris)

9311960425439
500
650
10
100

EDP:0430290

160gsm 50x65cm Blue Night (Blu Notte)

500
650
10
100

EDP:0425420

160gsm 50x65cm Indigo (Indigo)

8001348153610
500
650
10
100

EDP:0430240

160gsm 50x65cm Sea Bright (Adriatico)

500
650
10
100

EDP:0425450

160gsm 50x65cm Navy Blue (Danubio)

8001348153450
500
650
10
100

EDP:0425470

160gsm 50x65cm Blue Grey (C.Zucchero)

9311960425477
500
650
10
100

EDP:0425440

160gsm 50x65cm Aquamarine (A.Marina)

9311960425446
500
650
10
100

EDP:0425360

160gsm 50x65cm Light Green (Verduzzo)

9311960425361
500
650
10
100

EDP:0430220

160gsm 50x65cm Emerald Green (Prato)

500
650
10
100

EDP:0425350

160gsm 50x65cm Sage (Salvia)

9311960425354
500
650
10
100

EDP:0425370

160gsm 50x65cm Biliard Green (Biliardo)

9311960425378
500
650
10
100

EDP:0430300

160gsm 50x65cm Pistacchio (Pistacchio)

500
650
10
100

EDP:0425330

160gsm 50x65cm Moss Green (Muschio)

9311960425330
500
650
10
100

EDP:0425530

160gsm 50x65cm Black (Nero)

8001348153573
500
650
10
100

EDP:0425520

160gsm 50x65cm Charcoal (Antracite)

9311960425521
500
650
10
100

EDP:0425460

160gsm 50x65cm Light Blue Grey (Polvere)

8001348153429
500
650
10
100

EDP:0425490

160gsm 50x65cm Felt Light Grey (Brina)

9311960425491
500
650
10
100

EDP:0425510

160gsm 50x65cm Steel Grey (Nebbia)

9311960425514
500
650
10
100

EDP:0425500

160gsm 50x65cm Felt Grey (China)

9311960425507
500
650
10
100

EDP:0430230

160gsm 50x65cm Pale Felt Blue (Marina)

500
650
10
100

EDP:0425540

160gsm A4 White (Bianco)

9311960425545
210
297
10
100

EDP:0425550

160gsm A4 Ivory (Avorio)

9311960425552
210
297
10
100

EDP:0425570

160gsm A4 Lemon (Limone)

9311960425576
210
297
10
100

EDP:0425580

160gsm A4 Gold (Oro)

9311960425583
210
297
10
100

EDP:0430060

160gsm A4 Banana (Banana)

210
297
10
100

EDP:0425590

160gsm A4 Orange (Arancio)

9311960425590
210
297
10
100

EDP:0430150

160gsm A4 Fire Red (Rosso Fuoco)

210
297
10
100

EDP:0430120

160gsm A4 Violet (Viola)

210
297
10
100

EDP:0425650

160gsm A4 Burgundy (Amaranto)

9311960425651
210
297
10
100

EDP:0425660

160gsm A4 Lava Red (Vesuvio)

9311960425668
210
297
10
100

EDP:0425680

160gsm A4 Coffee (Caffe)

9311960425682
210
297
10
100

EDP:0425670

160gsm A4 Raw Sienna (Terra Di Siena)

9311960425675
210
297
10
100

EDP:0425610

160gsm A4 Tan (Mandorla)

9311960425613
210
297
10
100

EDP:0430070

160gsm A4 Sahara (Sahara)

210
297
10
100

EDP:0430080

160gsm A4 Honey (Zabaione)

210
297
10
100

EDP:0430050

160gsm A4 Cream

9311960430051
210
297
10
100

EDP:0430180

160gsm 50x65cm Cream (Crema)

500
650
10
100

EDP:0430210

160gsm 50x65cm Honey (Zabaione)

500
650
10
100

EDP:0425750

160gsm A4 Pearl Grey (Perla)

9311960425750
210
297
10
100

EDP:0430130

160gsm A4 Rose Grey (Lama)

9311960430136
210
297
10
100

EDP:0425560

160gsm A4 Rose (Rosa)

9311960425569
210
297
10
100

EDP:0430140

160gsm A4 Lilac (Violetta)

210
297
10
100

EDP:0425700

160gsm A4 Iris (Iris)

9311960425705
210
297
10
100

EDP:0430160

160gsm A4 Blue Night (Blu Notte)

210
297
10
100

EDP:0425690

160gsm A4 Indigo (Indigo)

9311960425699
210
297
10
100

EDP:0430110

160gsm A4 Sea Bright (Adriatico)

210
297
10
100

EDP:0425720

160gsm A4 Navy Blue (Danubio)

9311960425729
210
297
10
100

EDP:0425740

160gsm A4 Blue Grey (C.Zucchero)

9311960425743
210
297
10
100

EDP:0425710

160gsm A4 Aquamarine (A.Marina)

9311960425712
210
297
10
100

EDP:0425630

160gsm A4 Light Green (Verduzzo)

9311960425637
210
297
10
100

EDP:0430090

160gsm A4 Emerald Green (Prato)

210
297
10
100

EDP:0430170

160gsm A4 Pistacchio (Pistacchio)

210
297
10
100

EDP:0425600

160gsm A4 Moss Green (Muschio)

9311960425606
210
297
10
100

EDP:0425640

160gsm A4 Biliard Green (Biliardo)

9311960425644
210
297
10
100

EDP:0425620

160gsm A4 Sage (Salvia)

9311960425620
210
297
10
100

EDP:0425800

160gsm A4 Black (Nero)

9311960425804
210
297
10
100

EDP:0425790

160gsm A4 Charcoal (Antracite)

9311960425798
210
297
10
100

EDP:0425730

160gsm A4 Light Blue Grey (Polvere)

9311960425736
210
297
10
100

EDP:0425760

160gsm A4 Felt Light Grey (Brina)

9311960425767
210
297
10
100

EDP:0425780

160gsm A4 Steel Grey (Nebbia)

9311960425781
210
297
10
100

EDP:0425770

160gsm A4 Felt Grey (China)

9311960425774
210
297
10
100

EDP:0430100

160gsm A4 Pale Felt Blue (Marina)

210
297
10
100