How To Draw: Manga Girls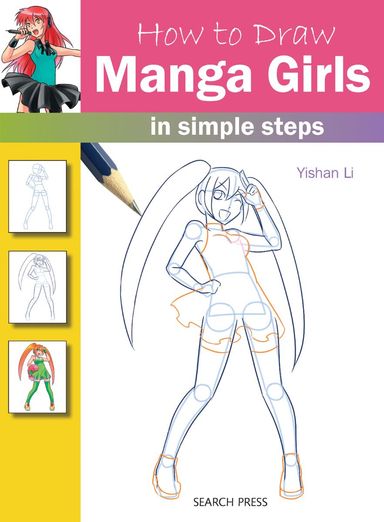 ISBN 9781782211266
Publisher Search Press
Format BC Paperback
Dimensions 216mm x 292mm
Page Extent 32
Pub Date February 2015
Description
28 different characters, poses and expressions that offer a dynamic selection of Manga-style female figures.
Drawing girls is a very popular subject within the manga genre and this book is perfect for anyone seeking to learn the basics of creating these delightful characters. Suitable for adults and children of all ages and abilities.
Easy-to-follow simple shapes and step-by-step illustrations
28 two colour drawings
Professional manga art from well-known comic creator Yishan Li
About the Author
Yishan Li is a professional Manga artist who lives in Shanghai. Yishan has been drawing Manga since 1998 when she was in high school and she has subsequently been published internationally including China, North America, France and the UK.
Book

0083040 - #9781782211266

Length: 4 mm

Width: 216 mm

Height: 292 mm

Weight: 185 g
|   | Barcode | Length (mm) | Width (mm) | Height (mm) | Weight (g) |
| --- | --- | --- | --- | --- | --- |
| | 9781782211266 | 4 | 216 | 292 | 185 |