Painting Abstracts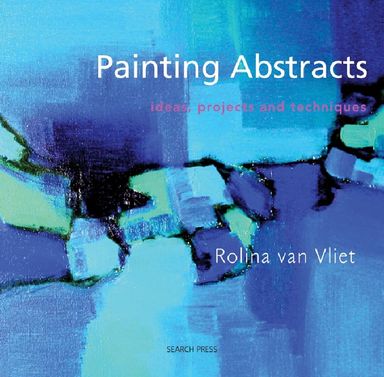 ISBN 9781844483365
Publisher Search Press
Format BC Paperback
Dimensions 225mm x 225mm
Page Extent 176
Pub Date July 2008
Description
Clear, challenging and inspiring, this book contains instructions for 65 abstract paintings that you can get to work on straight away, with no previous experience. All the basic information relating to picture elements, composition, theme and design are provided at the start of the book, together with an exploration of the meaning of abstract painting, and its importance as a means of self-expression and creativity.
Rather than providing step-by-step instructions, each of the exercises consists of information on method, materials, technique, composition, imagery and structure which will direct you to the finished piece while at the same time allowing your creativity to flow.
About the Authors
Rolina van Vliet has studied at the Academy of Physical Education in Groningen, the teacher training department of Amsterdam College, and the fine arts department at the Free Academy in The Hague. She now teaches at various centres for artistic training, and has developed a new method of painting based on abstract painting. Her work varies from abstract expressionism to lyrical abstract painting, with the emphasis on spontaneity and dynamics, and with a clear preference for total abstraction. She regularly exhibits her work, has written articles for art magazines and runs workshops and courses on abstract art.
Book

0019190 - #9781844483365

Length: 470 mm

Width: 240 mm

Height: 140 mm

Weight: 12900 g
|   | Barcode | Length (mm) | Width (mm) | Height (mm) | Weight (g) |
| --- | --- | --- | --- | --- | --- |
| | 9781844483365 | 470 | 240 | 140 | 12900 |