Acrylics Unleashed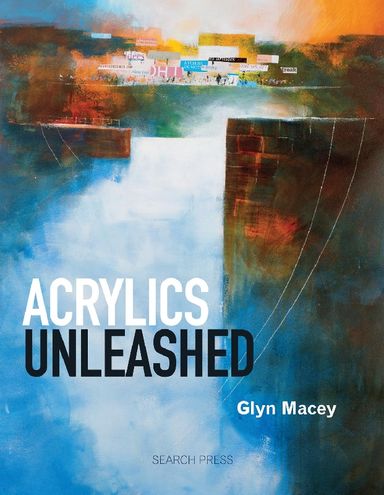 ISBN 9781844487967
Publisher Search Press
Format BC Paperback
Dimensions 216mm x 280mm
Page Extent 144
Pub Date December 2012
Description
Glyn Macey's irrepressible energy and imagination shows through in every part of his work; and in this book he shares his painting techniques and methods with you. Learn to use your acrylic paints in unusual, creative and surprising ways to create open, inviting landscapes, breathtaking seascapes and urban scenes packed with life.
Nine atmospheric step-by-step projects
Dynamic, imaginative techniques
Learn composition, colour mixing and how to find inspiration
About the Author
Glyn Macey can often be found roaming the harbours, moorlands and coast of his native Cornwall, sketchbook in hand, recording the details of daily life and history. Such sketches are in turn used as the basis for his studio paintings. Using acrylic, mixed media and an array of mark-making techniques he endeavours to capture the underlying essence of the landscape, and the people who live in it. Glyn uses acrylics, pencil and collage to gain the spontaneity of his work and the happy accidents' that he loves. He believes that the unexpected unity of colour and texture in mixed media can often create the most exciting results.
Book

0018790 - #9781844487967

Length: 447 mm

Width: 295 mm

Height: 143 mm

Weight: 16600 g
|   | Barcode | Length (mm) | Width (mm) | Height (mm) | Weight (g) |
| --- | --- | --- | --- | --- | --- |
| | 9781844487967 | 447 | 295 | 143 | 16600 |