Billy Showells Botanical Painting In Watercolour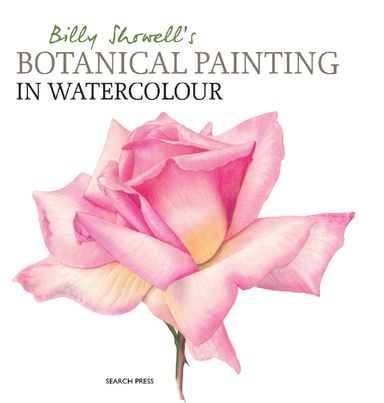 ISBN 9781844484515
Publisher Search Press
Format BB Hardback
Dimensions 228mm x 250mm
Page Extent 192
Pub Date March 2016
Description
Billy Showell is a well-respected botanical watercolour artist, and her exceptional eye for detail and ability to re-create the form, texture, colour and patterning of a wide range of plants have earned her a formidable reputation worldwide. Her compositions are given a contemporary, sometimes playful twist, while retaining all the beauty and accuracy of traditional botanical paintings.
In this inspiring and indispensable guide for botanical artists, she reveals the materials, methods and techniques she uses to attain her stunningly beautiful portraits of flowers, fruit and vegetables. There is expert guidance on tools and materials, working from life, observation, and drawing and painting techniques, as well as detailed sections on pattern, texture, and colour and colour mixing. With numerous step-by-step studies, close-up photographs and examples of Billy's exquisite paintings, this book is not only packed full of invaluable advice and information but also a visually stunning showcase for the work of this amazing artist.
About the Author
Billy Showell graduated from St Martins School of Art with a B.A. in fashion design, but was irresistibly drawn to painting and illustration. In 1993 she set course for a career as an artist and now paints, illustrates and teaches botanical painting at her studio and art clubs in the UK, USA and Australia. She lives in Tunbridge Wells, UK with her husband and two sons. Billy has been awarded five Certificates of Botanical Merit from the Society of Botanical Artists and her first book on watercolour flower portraits has been hugely successful in the UK and abroad. Billy's paintings are collected by her followers the world over and many are available as limited edition prints.
Book

0018810 - #9781844484515

Length: 489 mm

Width: 270 mm

Height: 130 mm

Weight: 13300 g
|   | Barcode | Length (mm) | Width (mm) | Height (mm) | Weight (g) |
| --- | --- | --- | --- | --- | --- |
| | 9781844484515 | 489 | 270 | 130 | 13300 |