Drawing And Painting Animals With Expression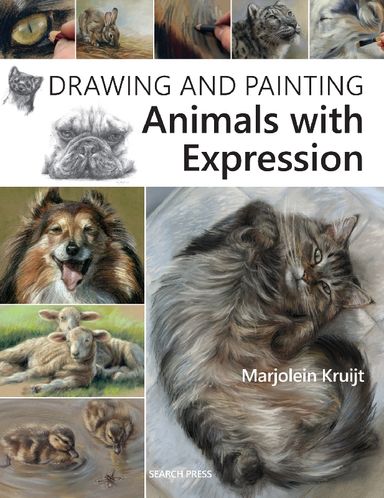 ISBN 9781782213215
Publisher Search Press
Format BC Paperback
Dimensions 216mm x 280mm
Page Extent 144
Pub Date October 2016
Description
Marjolein Kruijt's deep and abiding love of animals is obvious in this book, which will teach you the technical aspects of drawing domestic and wild animals, such as different breeds of dog and cat, and long and short fur. In addition, it will help you to capture their inner nature.
About the Author
Inspired by the essence of her subjects, Marjolein Kruijt specialises in capturing nature and animals on canvas, always aiming to capture their beauty and innocence. She received her degree in arts from the Royal Art Academy in The Hague, then trained as an art teacher in Amsterdam, HvA. She has worked as a full time artist since 1999. She exhibits internationally and has published a number of books.
Marjolein lives in Amersfoort, Netherlands.
Book

0018820 - #9781782213215

Length: 452 mm

Width: 295 mm

Height: 125 mm

Weight: 12600 g
|   | Barcode | Length (mm) | Width (mm) | Height (mm) | Weight (g) |
| --- | --- | --- | --- | --- | --- |
| | 9781782213215 | 452 | 295 | 125 | 12600 |